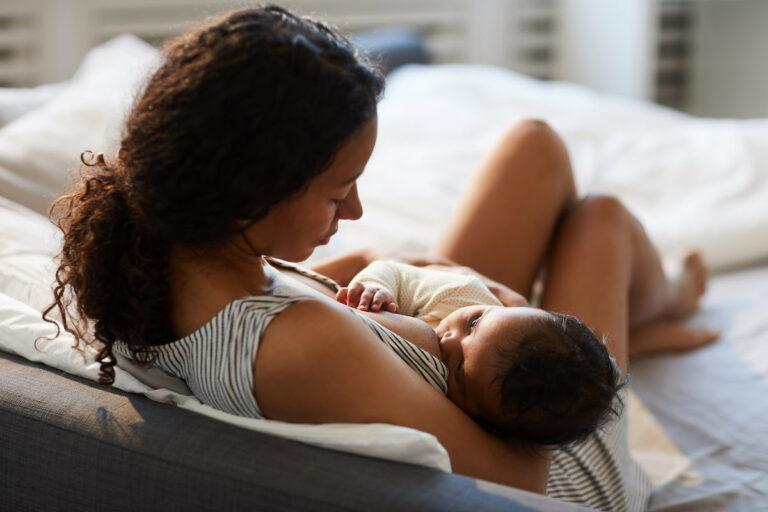 A study published in a scientific journal points to the presence of messenger RNA in breast milk after vaccination against Covid. Is it true ? Should we be worried about it?
A serious scientific study
This is a scientific journal JAMA Pediatrics who published a study on September 26 presence of messenger RNA in breast milk. Two scientists from the Long Island School of Medicine (USA) investigated the presence of messenger RNA in breast milk. However, their study concerns only eleven women breastfeeding. He was vaccinated against Covid using Pfizer or Moderna. The researchers analyzed milk samples taken between one hour and five days after the injection.
Nothing to worry about
Researchers from Long Island point to "traces" of RNA in breast milk, a "sporadic presence," as they write. For Mathieu Molimard, professor of medical pharmacology, these clues correspond only to "fragments" from RNA, he explains at the TF1 info microphone on October 27. It also emphasizes the "heated" character, which does not bring anything new. Scientists from Singapore have actually already worked on this topic. They also measured these messenger RNA fragments 0.02% of the administered dose.
Benefits of vaccination for the mother
A study published in Jama Pediatrics don't change anything. The vaccination against Covid on pregnant woman or nursing mother it's good favorable to protect the child, because the Covid virus can contaminate the infant's cells, the TF1Info website reminds.